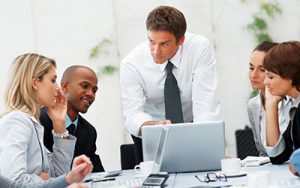 Marketer Position Available
Social Media Marketer 1099/Consultant
 Loman Creative Services seeks a Social Media Marketer to support our internal projects and external clients on a 1099 basis. The typical assignments might include managing 7-10 pages.
 The Social Media Marketer is responsible for creating and/or maintaining the online community through social media and stay current with social media trends.
 The ideal Social Media Marketer excels in social media campaigns and calls-to-action driving online traffic to target buyers. The Social Media Marketer will be required to juggle multiple social media pages on a day to day basis posting daily to 10 times a day.
 ESSENTIAL DUTIES & RESPONSIBILITIES:
Managing the social media marketing strategy

Communicating in a professional, but unique social media "voice" for each client.

Creating social media campaigns

Tweeting at least 30 – 50 times a day while engaging followers

Posting several Facebook posts each day

Implementing Social Media SEO tactics

Working with social media tools to manage social media account
 ESSENTIAL REQUIREMENTS:
Bachelor's Degree in related field (Marketing, business, communication;)

4-6 years of relevant experience

Thorough knowledge of visual design principals including: website design, graphic design, layout, typography, color, and corporate identity

High proficiency in Facebook & Twitter

Ability to obtain and maintain an online relationship

Create a "voice" online professionally

Working knowledge of Facebook, Linkedin, Snapchat, Twitter, Kik, Instagram, & Pinterest
DESIRED ATTRIBUTES:
Must be able to articulate and present creative ideas using strong written and verbal communication skills

Must be able to work in a highly collaborative and fast paced environment while managing multiple projects all at once, with competing deadlines

Must have strong attention to detail

Must be highly organized, self-motivated, deadline-oriented, and willing to take accountability for project outcomes.

A sense of urgency for delivering completed webpages

The drive to learn and teach new design tools/techniques as technology changes

A strong work ethic and a positive attitude
EQUAL EMPLOYMENT OPPORTUNITY:
Loman Creative Services, LLC. provides equal employment opportunities to all employees and applicants for employment without regard to race, color, religion, sex, national origin, age, disability, genetics, or any other characteristic protected by applicable federal, state, or local law.